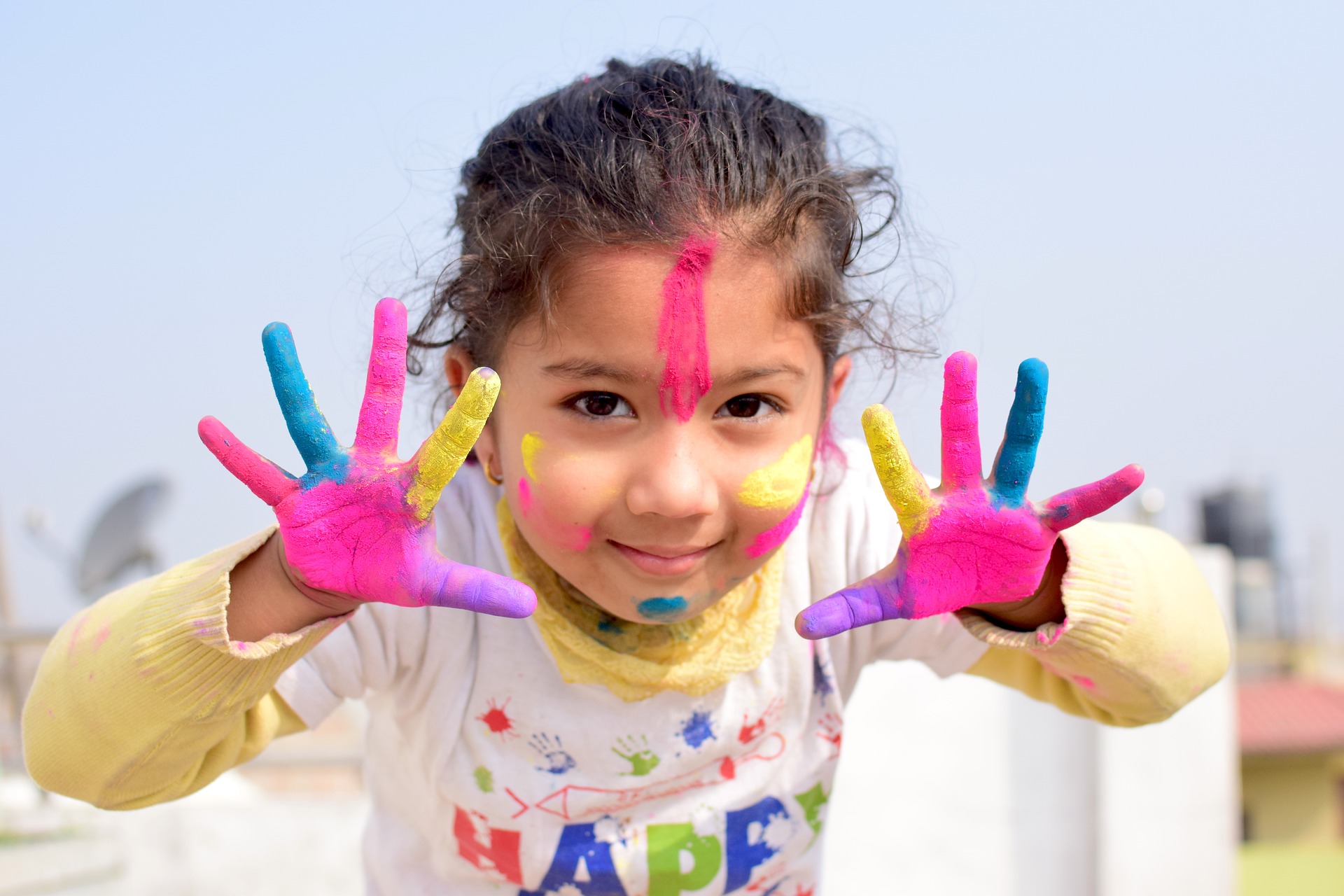 Many adults cringe at the thought of craft projects for kids. Their concerns may include a lack of confidence in their creative abilities and skills, worries about what to choose for a craft project or belief that crafts are complicated and expensive. All of this is far from true. Want to know how to do an easy and stress free craft with kids? Just follow these steps. Take the time for preparation, have a craft free-for-all and don't forget the clean up.
Preparation – Set Up Your Craft Cupboard.
Setting up your craft supplies ahead of time will make each arts and crafts project a breeze. Purchase your supplies ahead of time. Dollar stores, lawn sales, your recycling bins, and junk drawers are among the great resources for craft supplies and containers
Keep your supplies in labeled bins that have tops so you can stack the containers when you store them. Containers can be found inexpensively. Plastic shoe boxes can be as inexpensive as a dollar a piece. Also, check your recycle bin. Cardboard shoe boxes, plastic deli containers, tin cans and Styrofoam containers are all great for storing your supplies.
When storing your supplies, box like items together. Your categories can be general such as glues and adhesives, beads and gems, nature materials, foam supplies, etc., or you can label by project categories such as paper crafts, bead crafts, Christmas crafts, etc. Label each container with the items that are inside. File folder labels are inexpensive and can be run through your printer for easy to read labels.
With all of this done, you will need to store your supplies. Where you store them depends on the where you do your crafting, the amount of access your want your kids to have to the supplies, and the amount of supplies you have. Keep supplies close to where you will be crafting or you will be spending too much time getting them out. In addition, consider if you want to your kids to have free access to the supplies. For younger children, free access to paints and scissors without adult supervision is not a good idea. Store them where they cannot be reached or lock them in a cabinet. Consider the amount of supplies you have. A small amount can be placed in a drawer or a cupboard while a large amount of supplies may need their own cabinet or closet shelf. Places to consider include kitchen cabinets or china cabinets, the top of your fridge, a closet, an unused dresser, a bookcase, or a cupboard with doors.
Craft Free-for-All
Kids do not need instructions or patterns to make great crafts. Forget the end product and focus on the process. Sit the kids at a table with craft materials from your craft cupboard, recycling bin, junk drawers, etc. then step back and watch the magic. The creativity and flexibility in the thinking of children when they sit in front of a pile of raw materials will never ceases to amaze you. Make sure you join in the fun as well.
Clean Up!
I can hear the kids moaning now but clean up is essential. Taking the time to put the craft supplies back into their proper containers will make it easier to find them next time, leave more time for the actual craft project and decrease stress for both the children and adults. Plan the time for clean up into your craft project. If you have thirty minutes for your crafting time, quit with five minutes left for clean up. Setting a timer will assure everyone knows when clean up begins.
Give each child specific task to make the clean-up less overwhelming. Giving specific directions will make the task less daunting to the child. Use instructions such as, "Your job is to put all of the paints into the paint container," or "Your first job will be to collect all of the loose beads and put them into the bag." Allowing the child to escape this part of the craft project will fail to teach them to clean up after themselves and create resentment in those who have to do the clean-up.
Hopefully the information provided here will take the fear out of providing craft projects for kids. When you take the time to prep for the craft, make the project fun and easy, and remember the clean up, you will be enriching your child with a lifetime of great memories and skills for the future.
For more fun and inexpensive craft ideas, visit: [http://www.kidscraftycreations.com].
Article Source: http://EzineArticles.com/?expert=Carol_M._Edwards