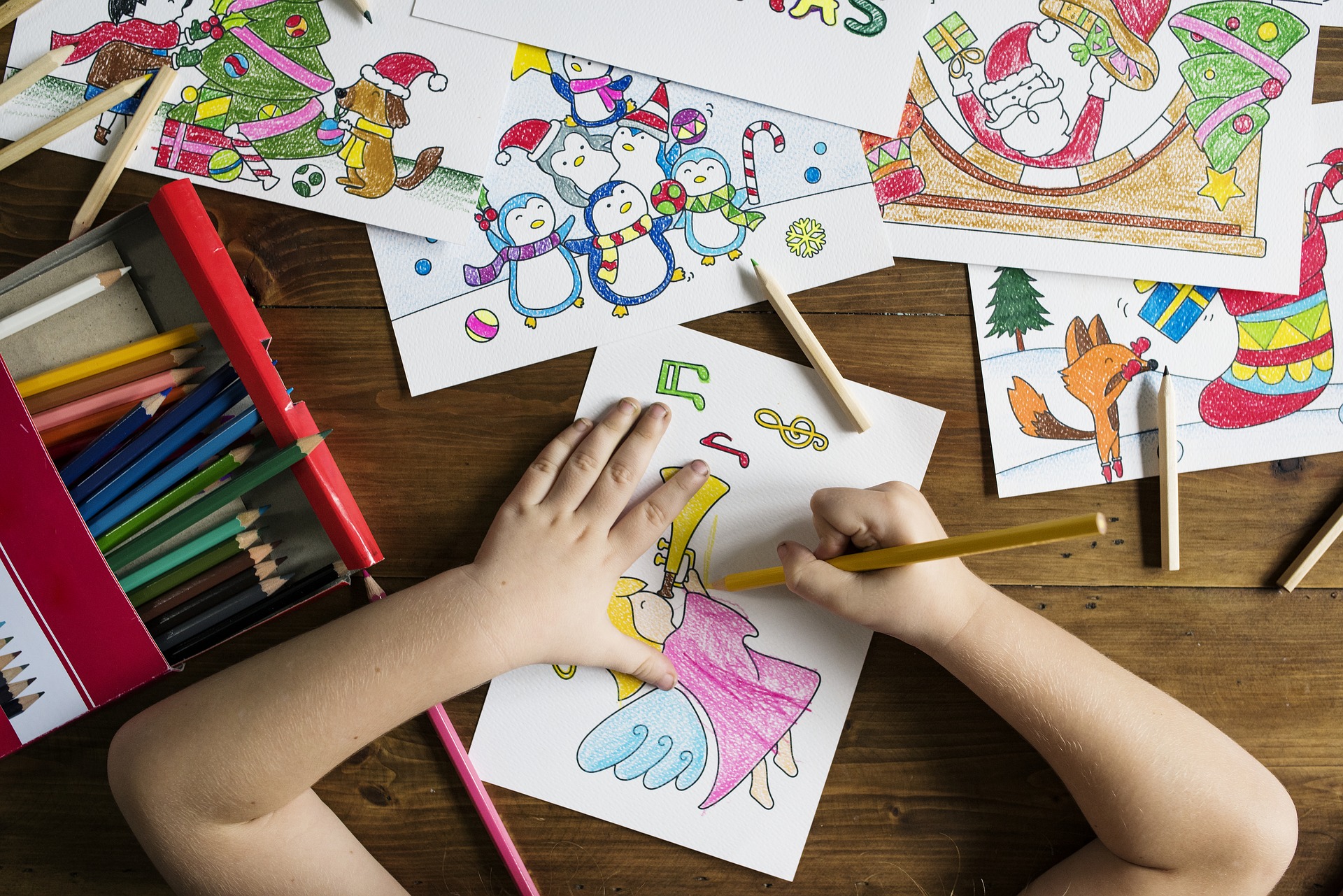 At first glance, preschool arts and crafts might look like lots of mess mixed in with a bit of chaos. However, if you introduce a little focus and preparation to your preschool craft ideas it is possible to turn craft-time into a great learning experience.
Everyone learns differently and even young children will show a preference toward visual (sight), aural (sound) or kinesthetic (doing) learning. If you are teaching your preschooler something new, art and craft is a great tool as it incorporates all of these learning/teaching methods and give your little one the best chance of 'getting it'.
Preschoolers have usually developed sufficient dexterity to handle scissors safely and can therefore be more involved in the process than they might have been as toddlers. Here are 3 easy, learning, arts and crafts projects to do with your preschoolers.
Make a Learning Placemat
You will need: Paper, child-safe scissors, old children's wrapping paper, pictures printed off internet and magazines, glue, crayons, pencils, pens and a laminator.
This is a great project if you are teaching your child a new concept such as shapes or seasons. Get your preschooler to cut out pictures representing the various new ideas and then get them to glue the pictures onto a piece of paper. Once the collage is dry, use marker pens to write any words which go with the pictures for your child. Lastly, laminate the picture to complete your wipe-proof placemat.
Family Tree
You will need: Large piece of paper or cardboard, family photos, glue, marker pens, crayons, pencils.
When the time comes to teach your preschooler the relationships between the people in his or her life, the good old family tree is a useful place to start…and it is a fun project to do together. Make your child the starting point for the family and take it from there – siblings, parent, grandparents, uncles and aunties etc. Glue the photos in place as you go and use the marker pen to right the names. Once the family part of the tree is complete, get your child to add in leaves and branches with the crayons and pencils.
Dried Pasta Name Writing
You will need: Cardboard, tricolor dried pasta, PVA glue and a marker pen.
Write your child's name in large letters on the piece of cardboard, saying the letters as you write it. Then get your little one to glue the pasta onto the cardboard making the letters a different color from the back ground.
Even if there is lots of mess, don't forget to heap on the praise. It is crucial to your child's self-esteem that they get encouragement and recognition for their efforts and achievements.
Article Source: http://EzineArticles.com/?expert=Lily_Bell