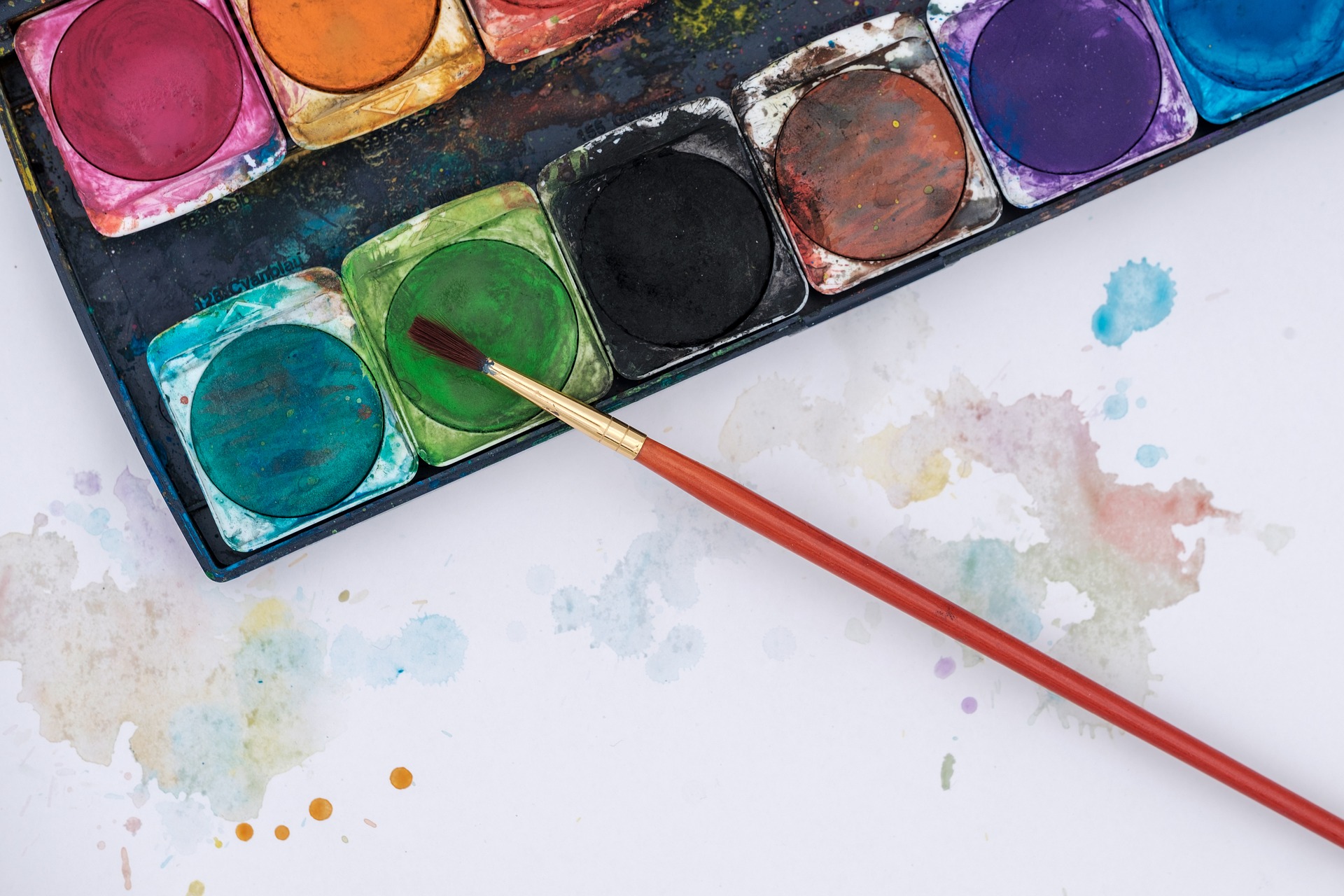 You want your child to get away from the TV, the I-pod or the computer and participate in a creative, hands-on activity. You know a craft project fits the bill but do you know which supplies your child should have? Here is a list of craft supplies every child should have to complete projects at a moment's notice. A bonus is that you may already have many of these items in your home.
Crayons and Markers. A 24 pack of crayons and a set of primary color markers are all you need. Use water-based markers instead of permanent markers which are not washable.
Construction Paper. A pack of construction paper is an inexpensive and colorful addition to your craft supplies. Construction paper comes in many different sizes. As your child makes different crafts, keep the larger scraps of paper in a container for use in future projects.
Safety Scissors. Safety scissors have blunt ends and are small for little hands. For very small children who are developing fine motor skills, there are spring-action scissors available which open automatically after squeezing. Scissor skills are important for children to develop before entering kindergarten.
White Glue, Craft Glue or Glue Sticks. Each of these glues serves a different purpose.White glue is thin and works well in small amounts when gluing paper and items to horizontal surfaces. Craft glue tends to be thicker and works well when gluing heavier items, such as beads or foam, to vertical surfaces. Glue sticks are easier to use than white glue with paper crafts. White glue used in large amounts will create waves in the paper.
Tape. Clear adhesive tape can be used in place of glue and for hanging artwork.
Glitter Glue. This is clear glue with glitter added and it comes in a rainbow of colors. It is a good alternative to glitter in many crafts. The one drawback of glitter glue is the long drying time so save it for the end of the craft project to avoid smearing.
Acrylic Paints and Paint Brushes. Acrylic paints are water-based paint that can be used on most surfaces. Clean up is easy and drying time is short. Inexpensive paint brushes are idea for kid's crafts in case little ones forget to clean the brush.
Ribbon. The choice of colors, widths and textures are endless. Just visit your local craft store and you'll see what I mean. A few spools of satin ribbon in primary colors are sufficient.
White Paper Plates. The internet is busting at the seams with paper plate projects. Choose paper plates without the wax coating when using them for a craft project. Paper plates are also handy while working on other projects. Squeeze your glue or paints onto a plate or use a plate to hold small craft supplies such as beads or sequins.
Craft Sticks (AKA Popsicle Sticks). No, you don't have to eat dozens of Popsicles to get enough sticks for your projects! Craft sticks are found in the craft aisle and come in different sizes and colors. They are great for building structures.
Now, take this list and head out to your local store. Most of these supplies are available at dollar stores making them truly inexpensive. Purchase a few plastic storage containers to store your craft supplies and you will be ready to offer your child a hands-on activity.
For easy and inexpensive craft projects for kids and more information on craft supplies, visit us at [http://www.kidscraftycreations.com]
Article Source: http://EzineArticles.com/?expert=Carol_M._Edwards